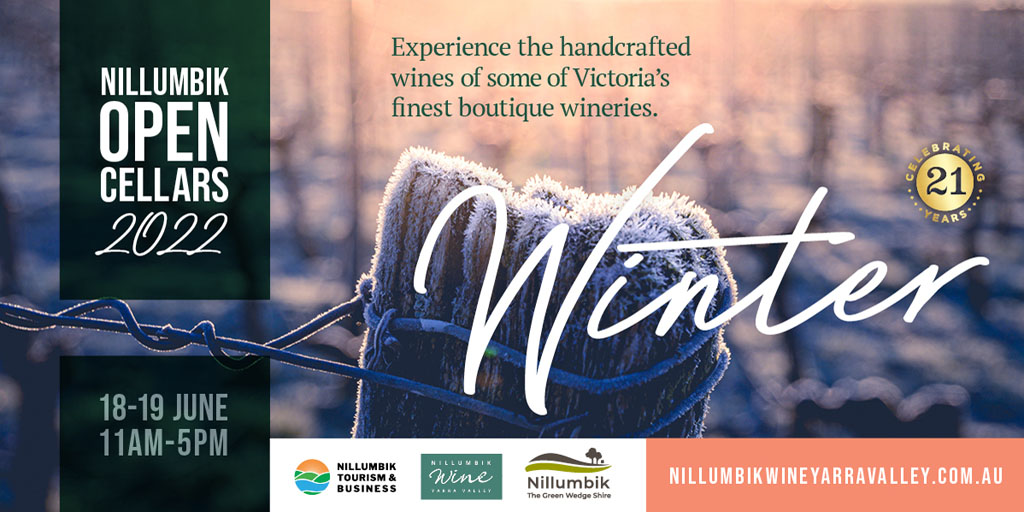 27 May

Nillumbik Open Cellars June 18-19

Nillumbik Open Cellars is back for 2022 with the Winter event to be held on Saturday 18th and Sunday 19th June 2022.

Spend the weekend of winding your way through the hills of Nillumbik and experiencing some of Victoria's finest boutique wineries. Each participating winery has something unique to offer – live music, delicious fare and new vintages, all while enjoying spectacular views of the Nillumbik scenery.

Kings of Kangaroo Ground will be open all weekend from 11am – 5pm on Saturday and Sunday and all our wines will be available for tasting, including museum releases. Special pricing available on selected premium 6 packs of wine over the weekend.

We will be releasing our 2020 Avondale Shiraz (Heathcote) at Open Cellars and also offering a sneak preview of our 2020 Thirteen31 Pinot Noir to be released later in the year.

This is the perfect time to come and taste some of our super premium wines we don't usually open for Saturday tastings … and to stock up of course.

Check out the Nillumbik Wine Web site for all participating wineries.