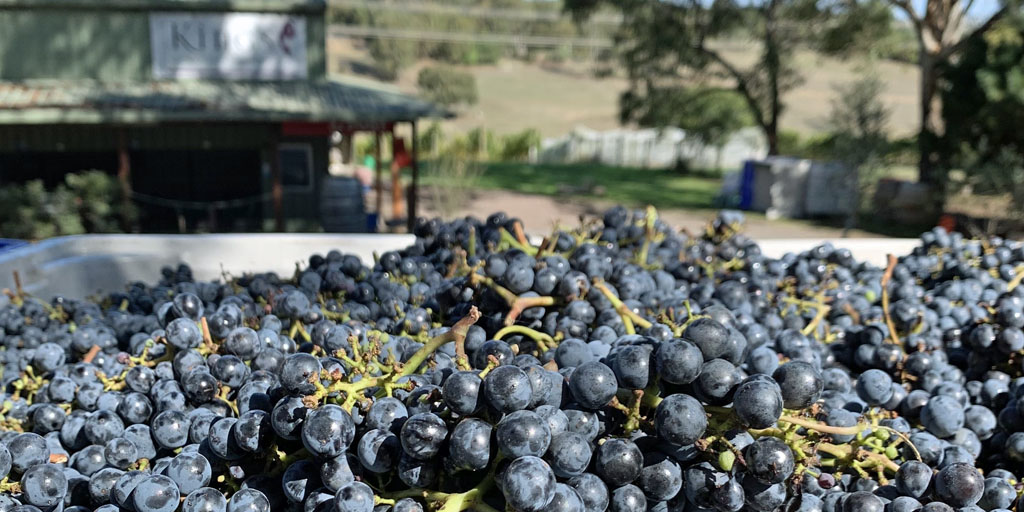 15 Apr

Vintage Report 2022

It has been another tough vintage in 2022, with the weather presenting challenges in vineyards across most of southern Victoria.

The season started off well with nice rain in spring meaning a good canopy of leaves developed early and things looked were looking pretty good. However, some late spring humidity in Melbourne threw a spanner in the works and fruit set was again affected, pretty much a repeat of the same thing from 2020.

Our Chardonnay in particular was affected and while there was certainly a crop, the quality deteriorated over time as some berries and then whole bunches developed split skins and mild fruit rot.

We picked our estate Pinot Noir in the first week of March and while the crop was low was due to small berry size, this should give some great flavour in the final wine with the higher juice to skins ratio.

We waited until the last possible moment, but ultimately decided not to pick the Chardonnay as the fruit quality was not just adequate for fine wine.

In Heathcote, the weather gods smiled a little more and the main challenge was just the lack of rain from mid November through to late January. But the vines hung on and a bit of late season rain helped the bunches fill out nicely just prior to harvest.

The Shiraz was picked late March and looks to be a classic Heathcote vintage, with big full bunches and nice berry size. We also sourced Cabernet Sauvignon this vintage from our grower Peter in Heathcote, which was picked mid April and also presented as clean, quality fruit with great varietal flavour.

So 2022 has become a vintage for reds, with all wines now fermented in our traditional open vats and pressed off to tank for primary settle. In a few weeks time we will begin bringing the 2021 reds out of oak so the 2022 wines can settle in for their time in the barrel.

So overall 2022 is a vintage of relative small yields but should be very good quality in the wines. We are certainly hoping the weather gods are a bit kinder on whites for vintage 2023.