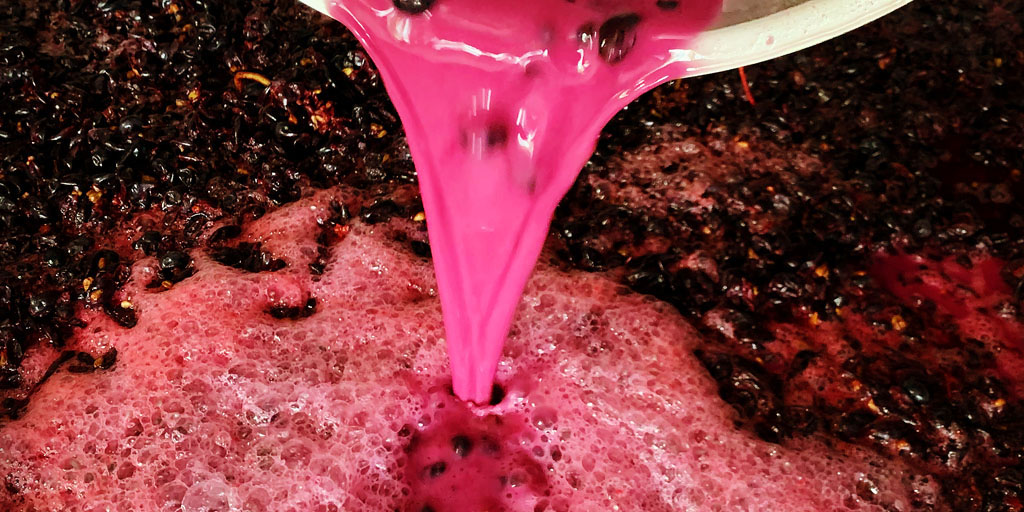 31 Mar

Vintage Report 2021

After a very average vintage in 2020, we were certainly hoping for a better year in 2021. Here's a brief update on vintage to date.

It was certainly a very different season compared to recent years, with our old friend "La Nina" delivering a relatively cool summer with plenty of rain over spring and early summer to keep the ground moist. Green grass through the vineyard over the whole summer has not been a common sight in recent years.

Spring was reasonably normal and we had strong fruit set which always sets the scene for a good crop. Reasonably warmth through January kept the leaf canopy healthy but the nights cooled off earlier than normal in late February, extending the harvest window into March.

We harvested and crushed 3 tonnes of Pinot Noir on 6th March. Not a huge crop, but small bunches very clean fruit with no hint of disease and a near perfect fruit spec for Pinot. As usual the Pinot was crushed and fermented in small, open tubs and ready for pressing at the completion of fermentation.

The wine gods conspired to give us a "mega weekend" of work as our Heathcote Shiraz was ready just at the time our estate Chardonnay was ready to pick.

Friday 19th March – pressed our estate Pinot Noir, out to tank for primary settling

Saturday 20th March – crushed 4.5 tonnes of Heathcote Shiraz into open tubs for fermentation

Sunday 21st March – picked, crushed and pressed 4.5 tonnes of estate Chardonnay as juice straight to tank

At the time of writing, the Heathcote Shiraz is nearing end of ferment and due to be pressed this week. The Chardonnay is also fermenting and will sit in tank until it's time to pump off and start the next steps of winemaking.

Our final variety for 2021 is a small parcel of Heathcote Cabernet Sauvignon we have ordered that is due for picking sometime in the couple of weeks after Easter.

We will provide a final vintage wrap in a few weeks once all the fruit is processed and we are into the winter phase of winemaking. Overall a very good to excellent vintage for 2021 and we look forward to the final wines that arrive in bottle over the next 6 – 12 months.