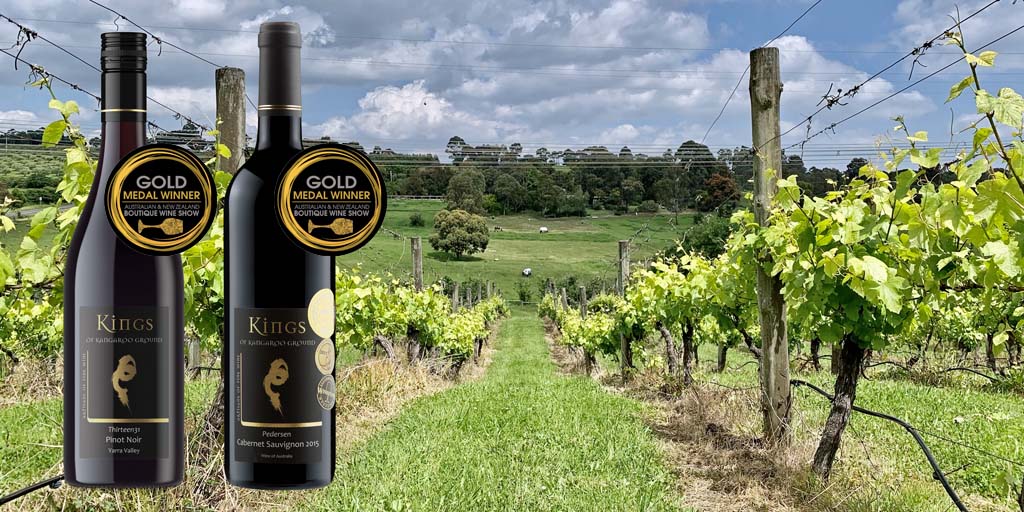 07 Dec

Two Gold at ANZ Boutique Wine Show

It's been a bit of lean year for Wine Shows in 2020 due to the pandemic, with many shows cancelled until next year.

However the Australian and New Zealand Boutique Wine Show managed to go ahead in Sydney and we are chuffed to be awarded two Gold medals for our wine.

Our newly released 2019 "Thirteen31" Pinot Noir was awarded Gold and we gave our 2015 "Pedersen" Cabernet Sauvignon another run as a mature wine, which was also awarded Gold. For the record, our 2016 "Avondale" Shiraz picked up another Silver medal and our other recent release, the 2017 "Pedersen" Cabernet Sauvignon, received Bronze.

Here's what the judges had to say about our Gold Medal Wines:

2019 "Thirteen31" Pinot Noir

"vibrant varietal fruit, excellent oak integration, excellent tannin ripeness/structure"
"spicy, ripe red fruits, firm tannins, a mouthful"

2015 "Pedersen" Cabernet Sauvignon

"lifted black/blue fruit, integrated spice, nicely framed acid, good length"
"blackcurrant, lively fruit into drier fig, toast and char, less developed that other younger wines"

A nice end to a quiet wine show year to received this recognition for our hand crafted wines.

Just a reminder of our update trading hours leading up to Christmas, Cellar Door is open for tasting and sales on Saturdays from 10am-3pm and will also be open on Sunday 13th and Sunday 20th December from 12noon to 5pm. Cellar Door is open for sales only every Monday to Friday from 10am-1pm, 2pm-5pm (except for Public Holidays).

All our wines and mixed 6 packs are available in our Web shop – if you live in Victoria we offer free shipping for orders of $100 or more – just apply the code FREESHIPVIC at checkout.