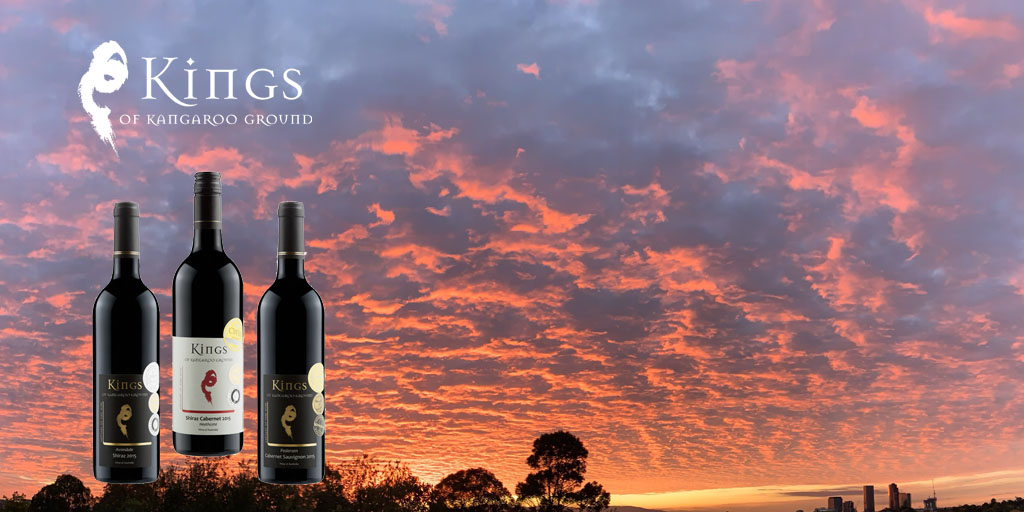 26 Apr

2015 Museum Six Pack Released

Kings of Kangaroo Ground are pleased to announce the release of a very special museum 6 pack of wine made with fruit from the Coliban Glen vineyard in Heathcote from the stunning 2015 vintage.

This pack includes a special re-release of the 2015 Cabernet/Shiraz, a blend of the two varietal wines in this pack. As a blend, this wine won numerous Gold medals, including at the 2017 Winewise Small Vignerons Awards. The wine then progressed to the 2018 Winewise Annual Championship, where it was judged second in the Classic Blends category and finished top four overall in Cabernet blends against some very big name brands.

Three fabulous wines for lovers of Shiraz and Cabernet. All wines handcrafted in Kangaroo Ground.

The wines in this special museum pack include two bottles each of the following wines:
2015 Avondale Shiraz (Heathcote)
2015 Cabernet/Shiraz (Heathcote)
2015 Pedersen Cabernet Sauvignon (Heathcote)
This special release 6 pack is priced at $180 and only available while stocks last.
You can find more details on the show awards for each of these wines in the Wine shop listing here.