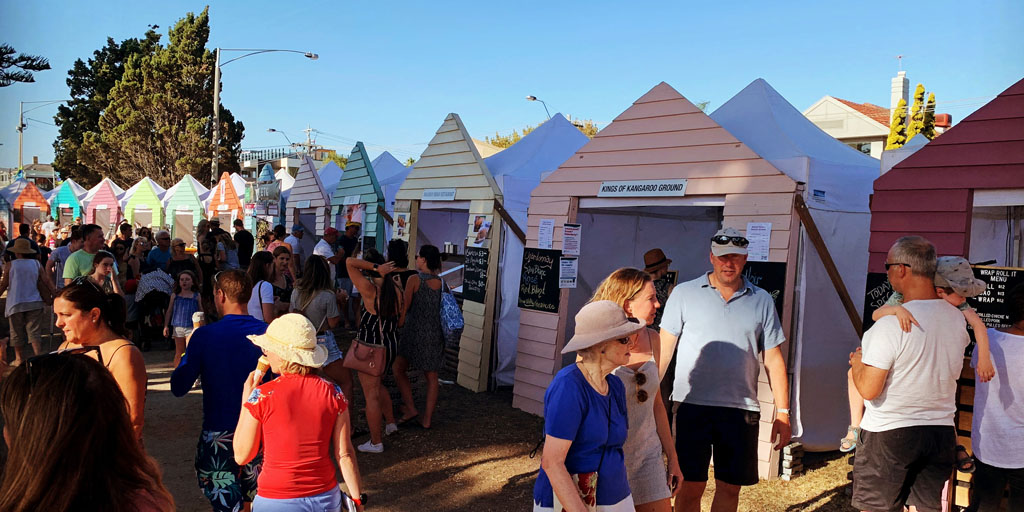 28 Feb

Kings at Bright n Sandy 2019

Last Sunday Kings of Kangaroo Ground attended the 2019 Bright n Sandy Food and Wine Festival for the first time.

Bright n Sandy is an annual event hosted by Bayside Council at the picturesque Green Point in bayside Brighton. The event aims to provide a family friendly environment of food, wine and family entertainment from local producers and artists.

If you have never visited Green Point it's worth a visit on its on – the location has delightful vistas back up the bay toward the famed Brighton bathing boxes with the City of Melbourne off in the distance.

But we digress – we were invited to attend as one of the select wineries at the event, which was a great opportunity to showcase our Yarra Valley and Heathcotre wines to a new audience within metropolitan Melbourne.

It was a delightfully warm day and we had a great day of tastings and sales of Kings wines to the people who dropped by our marquee. Hopefully a few people from the Brighton area have discovered Kings and will drop up and visit us at cellar door sometime.

Not surprisingly for a warm day, our 2018 Rose was the popular choice for people looking to have a glass at the festival … and despite the warmth, our 2015 Avondale Shiraz got the big thumbs up from a number of people that sampled the range.

We had a great day at Bright n Sandy 2019 … hope to be back next year.

And speaking of our Avondale (Heathcote) Shiraz … watch this space for a big announcement in the next few days ….